Discover The Warning Signs for Gum Disease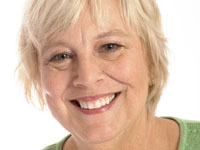 A multitude of bacteria are busy in our mouths, day and night. These bacteria can cause bad breath (halitosis) and periodontal disease (gum disease).
The warning signs of bacterial attack are bleeding gums, swollen gums or unexplained bad breath. If you or someone you love has these symptoms, you need to mobilize the natural defenses present in a healthy mouth. Here's why.
As infection rates increase, more serious complications in your general health can occur. Research has established a meaningful link between gum disease and halitosis, and other disorders, including:
increased incidence of heart attack or stroke
low birth-weight babies
premature delivery for pregnant women
Periodontal disease should be taken very seriously. If you are experiencing mysterious gum flare-ups, swollen gums or bleeding gums, you could have gingivitis or possibly even periodontitis and should see your primary care physician. Be sure to tell your dentist if you are currently being treated for heart problems.
Build up your natural defenses. With gum disease, the best defense against it and bad breath is a good offense.
The Lowdown on Gum Disease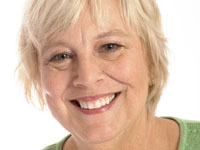 Dentistry has surely shifted its focus from cavity control, thanks to fluoride and early dental care. Now we are learning more about periodontal disease, and for good reason. These days, tooth loss is the likely result of gum disease.
Q. I used to come in twice a year for cleanings. Now the dental hygienist says I need more attention, more often. My insurer limits coverage to six-month visits. What's up?
A. First, we know more about diagnosing the disease and have come upon some very dangerous systemic relationships to other conditions. That is, if you have heart problems, diabetes, or you're expecting a baby, we'll have to watch you closer than the next patient. Ongoing treatment for advanced mouth disease (periodontitis), too, should be scheduled more often.
Q. OK. What will periodontal treatment cost? I want to keep all the teeth I have.
A. You'll have to contact your periodontist's office for specific pricing but to treat a light case of gingivitis - the very first stages of disease - is the least expensive. Deep pockets around teeth and apparent bone loss - a complex case - will cost more. Periodontitis that requires surgery, and maybe the services of a specialist, costs much, much more. A good argument for early gum disease treatment and prevention.
Q. When you're done with me, am I cured?
A. Periodontal and gum disease prevention is the best defense because nobody walks away from it. Unfortunately, periodontal disease is incurable. But with your help, we can keep it under control. So much of your tissue health depends on how much work you're willing to put in. There's nothing magical about brushing and flossing. You just have to do it.